Nordic Walking is a form of fitness walking using specially designed poles and a learned technique, resulting in a low impact, high results, and total body fitness that increases cardio fitness, and activates 90% of muscles.
Nordic Walking can be performed by most people, anywhere, at any time, is affordable and most importantly lots of fun!
The fitness and health benefits of Nordic Walking are significantly greater than regular walking, trekking or even jogging, with scientific research from Europe and the USA proving that Nordic Walking:
Activates 90% of the body's muscles
Increases aerobic effect by up to 25% compared to regular walking
Decreases load and strain on the lower body
Tones upper arms, shoulders and back muscles
Improves lateral mobility of the spine
Develops core stability and strength
Promotes an upright posture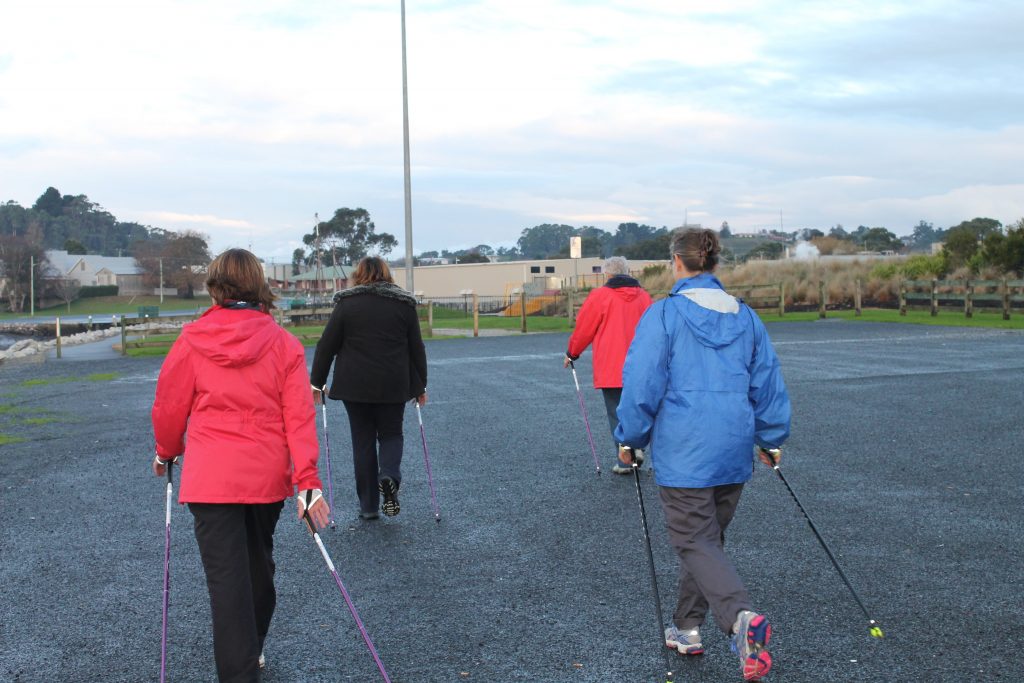 Nordic Walking is accepted and being used worldwide in the treatment and management of many chronic conditions, including diabetes, arthritis, neuromuscular and cardiovascular-related diseases.
The standout feature of this low-impact form of fitness walking is that the Nordic Walking technique can readily be adapted to cater for patients' individual needs and to provide specific outcomes.