Suicide Prevention (Mental Health First Aid, CORES)
MHFA courses teach members of the public how to provide initial help to a person who is developing a mental health problem, experiencing a worsening of an existing mental health problem or in a mental health crisis. The first aid is given until appropriate professional help is received, or the crisis resolves.
Around 1 in 5 Australian adults experience a common mental illness each year. Understanding how to talk about mental health and help someone in need are important skills. Many people feel uncomfortable and unprepared when thinking about starting a conversation with someone they are concerned about.
At a Mental Health First Aid course, you will learn how to recognise the signs and symptoms of mental health problems and learn the skills to feel confident and able to help.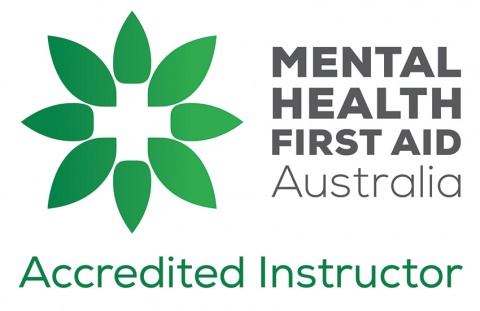 Having mental health first aid skills means that you can assist someone developing a mental health problem or experiencing a mental health crisis and make a real difference to your community.
MHFA courses we can deliver:
Standard Mental Health First Aid
Older Person Mental Health First Aid
Note: This is an education course designed to teach people the skills to give first aid to others, it is not a therapy or support group.


Have you ever been worried about family, friends, neighbours or work colleagues? Are you concerned someone is having troubling thoughts? Would you know how to help or what to do?
CORES training is designed to provide individuals and organisations with essential skills and resources required to identify and respond to a person at risk of suicide as well as supporting the person at risk to access appropriate services.